Partners

G2L-Unity
Part of the G2L Group, G2L-Unity brings added value to the highly innovative Unity product range as provided by G2L-Online. They do this in a number of ways including the regular organisation of software preview seminars, the foundation and management of industry specific and non specific VAR networks and the establishment of industry champion style partner agreements.
By creating a specialist sales and marketing outlet, separate to G2L-online, we were able to offer services more specifically geared to helping the end client get the best value possible from their purchase while keeping focus on achieving a fast return on investment.
We believe that purchasing a software solution is one of the biggest and most important acts a business will ever undertake. At G2L we believe in empowering the end user by providing intuitive, uncluttered tools that not only make training and integration easier but actually make it possible to manage and change aspects of a solution to match evolving business without the need of expensive outside resource.  G2L-Unity helps us to deliver these goals using straight forward, easily understood language delivered through an experienced and supportive team.
Beyond this, G2L-Unity also offer, for the right companies, opportunities within their growing VAR network and for those looking for a 'first move' on their competitors they can even extend this to exclusive membership of their Industry Champions group (limited places available).

PBS
In conjunction with this important member of the group, we were able develop Pebble Beach Wired, a fully integrated, modular, business solution for the twenty first century.
It has taken years of patience and commitment but between us we have now completed the first shrink wrap version of the next generation in software solutions.
We work with PBS to provide their revolutionary new software platform which is sold and supported exclusively through the G2L Group.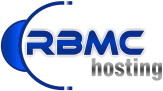 RBMC Hosting
After years of working with this well established hosting company it was an honour to welcome them as a member of The G2L Group.
As all web based system require hosting, having a company that provides these services as a part of the group allows us to offer solutions as a complete package.
RBMC Hosting offer a range of Value Added Services such as free and helpful advice as well as fast and efficient support.  They are used to working with companies and individuals who have no expertise in this area and a number of ways of taking the pain out of having your website or online solution hosted.
As you might imagine they provide domain registration, dedicated, VPS and shared server solutions all at very competitive rates.  For those who only require hosting we are happy to introduce you to RBMC to work with them direct.  For those who also require web systems, we can actually act on your behalf ensuring your hosting solution matches your requirements exactly.

Viscribe
Over the years we have been involved in over one hundred projects with Viscribe.  An experienced web and graphic design company with a massive portfolio, Viscribe are well equipped to deliver web sites of all sizes to any market place.
Design is their passion and not just their bread and butter. They live and breathe it every day. So when it comes to designing your companies image whether it be on paper or screen they are bursting full of ideas and enthusiasm.
Their closely knit team have been responsible for hundreds of great designs including websites, branding, stationery, animations, photography and videos.
To help them stay fresh and up to date with the latest trends they are constantly searching the net to sample the best that design has to offer. They then take these new concepts and methods and enthuse them into their clients projects.
They like to talk and love to communicate with their customers, after all you pay them to do what they love. It is their belief that a close and friendly customer relationship benefits their projects. Their customers have learnt to depend and rely on them, even in a crunch.

SureScreen Diagnostics Ltd
G2L and SureScreen Diagnostics are currently involved in a research project for e-Health Monitoring.
The synergy between the two companies has provided the opportunity to explore the integration of scientific data with information delivery systems.
Both companies are currently embarking on a collusive project with Derby University.