Consultancy Services
Consultancy in IT can be another area of concern for some businesses (especially small businesses) where budgets are limited and the requirement for effective production gains from the investment need to be high, and some consultancy costs being totally prohibitive.
The ideal solution would be to provide a clear (and concise) roadmap for the business, showing the current IT structure and its shortcomings through to a (potentially staged) working solution designed to accommodate growth and scope changes.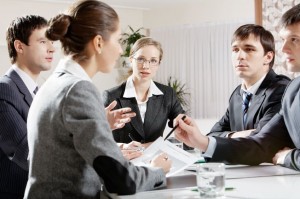 Under consideration should be: -
21st Century thinking and why it needs to be adopted.
Assessment of processes and why they are important to the business.
Procedural requirements and compliance issues.
The importance of data and how it is used.
Risk management, (including risk identification, assessment and analysis)
Accountability and ownership, (who owns what and how does the business manage its auditing processes).
Test & Measure and Monitoring, (what is the business looking to achieve, and how to we monitor how this is achieved).
Analysis, (business analysis should be based upon trusted data, and the above measuring systems used to assess performance, risk assessment levels, costs and effective processes).
G2L have significant experience in this arena and invite clients to view our current case studies.