Data Management & Integration – Software
Data Bridge
This application plugs directly into DataConsole and as its name suggests, forms a bridge between it and other data formats. This means that with just two or three clicks you can export tables from any data format into DataConsole or import DataConsole tables to any other format.
The system can also work between CSV and XML for both export and import and includes a number of data cleaning tools such as a test script wizard, find and replace and filters.
In addition the system can be used as a data viewer for any format even if you do not have the software appropriate to that format installed. For example, you could use Data Bridge to look at a Microsoft Access table even if you don't have Access installed on your computer and the same may be said of any other format.
Unity Extensions can be purchased to expand the number of data formats that can be used, however a range of popular formats are included by default.
Smart Phone RFID Integration Application
G2L have developed a sophisticated management system integrating RFID and Barcode devices into PBW (Pebble Beach Wired).
The solution allows ANY smart phone to scan either an RFID or Barcode device (including tags, labels, discs or images) and integrate the data LIVE with Business Information System described above.
The solution has many applications, here a just a few: -
Asset tracking (we currently do this for the NHS)
Maintenance logging and tracking
Loan worker tracking
Event management
Catalogue management
Library management
Critical systems monitoring
System progress monitoring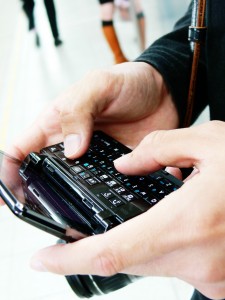 Our solution has significant advantages in remote areas and on critical infrastructure, providing live data feeds to a centralised management system, allowing critical data to be shared instantly and event occurs from a secure platform,
The solution has beneficial applications in a number of arenas including: -
Healthcare
Road and Rail
MoD
Local Government
Police
Event Management
Entertainment
Libraries and Museums
SIP Server Integration
The new SIP server integration into PBW (Pebble Beach Wired) provides a fully integrated Data/Comms solution for any business, with the benefit of the latest digital technology.
G2L will soon be able offer a new generation of Telephone hardware and software solution to rival the most sophisticated systems at a fraction of the cost.
Below are just some of the elements the system will benefit from: -
Integration with PBW (Pebble Beach Wired) for activity logging and called ID management
Multiple phone connectivity
SIP
ISDN
Analogue
Flexibility to grow the system
Across location call management
Lease cost routing by number type
GSM inbound and outbound management
Lone worker call divert to protect their number
Call logging
IVR (Interactive Call Response) functionality
Hunt groups
Call waiting
Call management menu
Call recording
Call conferencing
EPOS Integration
Our data systems can be integrated with Electronic Point Of Sale. This means that you can easily centralise stock and sales data across all your sales platforms (web and shops) which in turn may then be consolidated with your warehouse.
Unity WIKI Integration
Now all those using the full version of the PBW suite will benefit from our very own PBW WIKI module.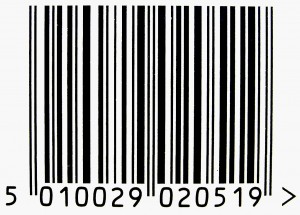 Unlike a traditional WIKI, our new module allows rapid build of contextual information to a central point without any need of programming or code. A simple point and click GUI is all you need master to compile reports and build information using data from across the entire suite. The system is ideal for building reports or information systems where you wish to use information of different formats from different parts of the system, such as documents from Document Manager, data from Data console and so on.
A new PBW WIKI pebble has also been added to Case Manager allowing easy integration to case flows, for asset management, reporting and auditing purposes.