Data Management and Integration – Services
Data Management
Data Cleansing
G2L offer a comprehensive and quick turn around service on all types of data cleansing, from data normalisation to in-depth data cleansing.
Very often data requires cleansing from duplicated data entries, incorrect data types, and simple data entry errors, to rectify this in-house can be laborious and potentially not cost effective.
Data normalisation is also an issue especially if the data requires transcription or migration, and if this is not carried out correctly, data viability management issues can ensure further down the line.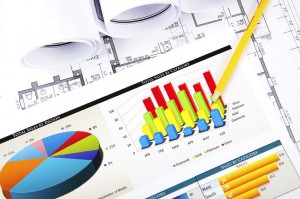 Data Migration
Migrating data from one system to another can also be a minefield if not carried out by personnel with data engineering knowledge.
The smooth and speed process of data migration is something G2L have been doing for years, and have expertise across ALL data platforms.
Data Ontology
The mapping of data across different data platforms is no mean task, and should only be carried out by competent data engineers.
G2L have created a sophisticated data ontology platform that allows ALL data types to be shared across ALL data platforms through their own data management solution.
By utilising this technology and the skills within G2L, a company can make significant savings and improve their operational efficiencies significantly.
G2K have recently provided a solution to the NHS for linking and migrating data across 28 disparate data systems through their own data interface, so that each system can share all the data in their own native data format.
Consultancy
Information Management
With the skills and experience built up over a number of years, G2L can provide a safe haven for competent consultancy on matters relating to Information management at affordable rates.
Information (or data) is fast becoming a critical part of most businesses, however if that information (or data) comes from disparate data sources and has to be transcribed to provide critical reports, it is by this very nature COMPROMISED and therefore potentially UNRELIABLE.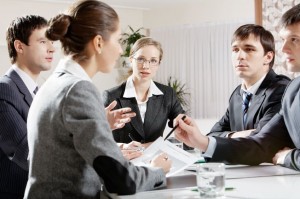 If a company has more than one software solution for managing critical company data, it is at risk of producing unreliable data
If these solutions cannot integrate (i.e. share the same data) the danger of producing unreliable data increased significantly
Data forms a significant part of the running of any company, and therefore MUST be reliable.
We use data for: -
Managing people
Managing company performance (KPI's)
Managing accounts
Forecasting
Risk assessment
All of which are pretty important if we want to keep the business on track and maintain a competitive edge.
So why would you risk compromise?
G2L provide a comprehensive audit and solution to businesses looking to improve their data and information management.
Business Systems Integration
No matter what the business is or does, at some point it will rely on information from some point, and that information will come from a data source, the question remains, is that data source reliable, and (more importantly) how do I know.
The diagram to the right shows how the fundamental aspects of business information require linking together; furthermore, the diagram also shows how information (or data) should be shared between the various business systems.
G2L understand the need for a single point of data entry, and the critical aspect of allowing that data to be shared across the system in a secure and auditable manner.
Over the years the directors at G2L have witnessed the frustration companies have experienced when software solutions have made substantial claims, and subsequently fallen short of these claims, resulting in escalating costs, failed expectations and system inflexibilities.
G2L have therefore spent the past five years developing a modular solution which allows data to be centrally entered and securely shared between the individual modules. G2L have also designed this system to be both flexible and auditable.
G2L are now a company to be consulted on mattered relating to Business Systems Integration, and are deemed experts in their field.
Business Systems Analysis
G2L are well placed to consult on all matter relating to Business Systems Analysis, with significant experience and expertise at advisory board level in the Pharmaceutical Industry, our chief software architect has provided solutions to the most complex business requirements.