About Us
Overview
The G2L brand represents a well established group of companies dedicated to the evolution of software through the empowerment of the end user. To do this we like to use easily understood, jargon free, language while creating software that doesn't need a degree in computer science to be understood.
G2L are able to offer services more specifically geared to helping the end client get the best value possible from their purchase while keeping focus on achieving a fast return on investment.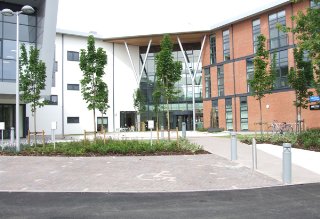 We believe that purchasing a software solution is one of the biggest and most important acts a business will ever undertake. At G2L we believe in empowering the end user by providing intuitive, uncluttered tools that not only make training and integration easier but actually make it possible to manage and change aspects of a solution to match evolving business without the need of expensive outside resource.
Who are we, and why should you look to us for new solutions?
We specialise in data convergence, which primarily is the integration of highly diverse data types (and data management systems) in order to generate comprehensive management tools and process capabilities.
The software we have recently developed is currently forecast to contain four consolidated (integrated) modules, the  development of which will facilitate total integration between each, whilst providing the ability to collate and present the data (for a specific requirement or 'Case') to the end user in a format that enables quick and precise decisions to be made.
As a software company we sell our products on the basis of applications – that is, by bridging gaps in our potential clients' current capabilities.
We are a company comprising IT and Project Management professionals with years of experience working with both SME's and blue chip companies developing innovative technologies.
Experience & Expertise
As a highly skilled an innovative team, we are able to complete (in-house) solutions that solve a range of issues facing Companies and Corporates today.  We believe this clearly indicates our level of knowledge, IT skills, determination and (above all) innovative ideas.
We boast over 80 man years experience working for a range of different companies and industries with expertise in a myriad of different technical disciplines.
We have supplied consultancy and opinion at advisory board level for some of the largest blue chip companies on the planet but we are just as at home offering advice to small, local businesses.
We have a talent for thinking out of the box and understand that everything is possible, it just needs an innovative approach and a good imagination!
Company Philosophy
Our Company Philosophy is to provide simple to use systems which provide complex and effective solutions, and as such our mission statement is 'to deliver, effective, client enabled software, manageable from anywhere on any platform'
We have an ethos that no project or company is too large or too small and believe empowerment of the end user to be the primary practical step in the successful implementation of any value added solution.  In short, it doesn't matter how large or small a company is, existing off the shelf solutions tend to require additional expert resource for things such as reporting, installation and configuration.  Through empowerment of the end user to complete these tasks themselves we believe we have levelled the playing field.
Vision
Our vision for the future is to see businesses using Information Systems that not only work for the business, but allow the business to grow unencumbered using the same software, and have the flexibility to meet any scope change from their own (in-house) resources without the need for programming skills.
In addition, we see web sites becoming web portals driven from integrated back-office systems, providing much higher levels of productivity and efficiencies.